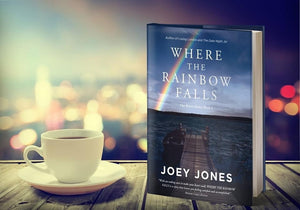 In the face of a storm, a father's love is the most powerful force.

With Hurricane Florence quickly approaching the North Carolina coastline, all Niles North can think about is his five-year-old son Riley, wishing he'd bent the law when he had the chance to evacuate him. Now, instead of being safe in Hickory with his dad, Riley is with Niles's ex-wife Eden, who's decided to ride out the storm at home with her drummer boyfriend. Desperate to get back to his son as the stormwaters rise, Niles begs Reese, an attractive police detective and rescue worker, to drive him back to New Bern.
Reese couldn't refuse when Niles asked for her help. But she's in deeper than she should be—both professionally and emotionally—especially since she's drawn to almost everything about Niles. As the two undertake a perilous journey into the eye of the storm, Niles's worst fears come true, setting in motion a series of events that will change both of their lives forever.