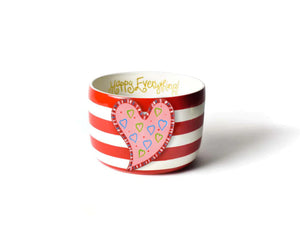 As functional as it is beautiful, the Red Stripe Happy Everything!™ Big Bowl is just what your home has been missing!
Whether used for storing fruits and vegetables in the kitchen, chilling beverages in the patio, or housing a plant in the living room, this multifunctional bowl adds a little happy to any space.
Each Happy Everything!™ piece is designed with style and functionality in mind by our in-house design team in Tallahassee, Florida.
Whether you're celebrating a special occasion or simply looking to style your space, the Happy Everything!™ Collection makes it easy to find small moments of happiness in each. Attachment NOT included.